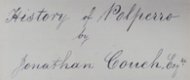 History of Polperro, Jonathan Couch
Posted on August 5, 2023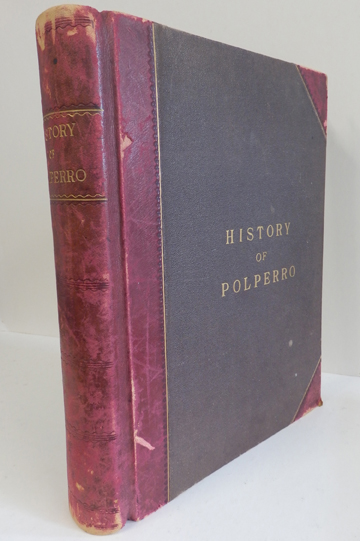 Jonathan Couch (1789-1870), the surgeon apothecary of Polperro who became one of the pioneering natural historians of his day, is largely remembered for his many publications during his lifetime including his four-volume Fishes of the British Islands.
A hitherto unknown manuscript edition of his History of Polperro has been discovered more than 150 years after it was written in 1847, three years before the author's death in 1870. A later edition of the History of Polperro, edited by his son Thomas Quiller Couch, was subsequently published in 1871.
The large bound volume consists of 160 pages written in Jonathan Couch's copperplate handwriting, amounting to nearly 34,000 words and appears to be an early draft version of the History of Polperro that was eventually published. The two versions differ markedly however. Couch's original draft includes chapters on the storms of 1817 and 1824, the harbours and piers, fishery, trade and religious history, much of which does not appear in the final published edition.
The manuscript is accompanied by an Index compiled by one of the volume's early owners, Henry Lee Rowett (1844-1922), in 1898.