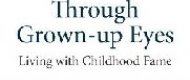 Posted on August 29, 2013
First screened 65 years ago, The Fallen Idol is widely regarded as one of the classic post-war British films; in fact it has been described as 'one of the greatest forgotten masterpieces'.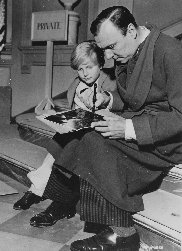 Based on a Graham Greene story and directed by Carol Reed who went on to direct The Third Man, it starred Sir Ralph Richardson and an eight-year-old boy named Bobby Henrey who plays the part of Philippe the young son of a diplomat who idolises his father's butler, Baines (played by Ralph Richardson, pictured right on the set with Bobby). When Baines' wife is found murdered and Baines is implicated, Philippe tries everything to point the investigation away from the butler. In doing so he makes matters worse and also discovers that his hero is not the man he thought he was.
An instant success when it was first released in 1948, Bobby Henrey's performance was singled out for critical acclaim. At the Royal Command Performance at the Empire, Leicester Square, that year, he was chosen to present the Queen with a bouquet. But such fame was to prove an unwelcome feature in his young life and his efforts to cope at boarding school afterwards led him to bury the whole experience, pretending - unsuccessfully – that it had never happened.
Subsequent events more than half a century later have resulted in Robert, as the erstwhile star is now known, writing an extraordinary account of how he struggled to cope with childhood stardom as well as a family tragedy in later life. His story Through Grown-up Eyes: Coping with Childhood Fame is published this month.