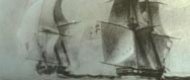 Posted on January 10, 2016
A few weeks after Mariner's Mirror published an article about my 3x great-grandfather Richard Johns, the senior surviving officer of HMS Reindeer following her unsuccessful engagement with the USS Wasp in June 1814 (see blog entry June 2014), I discovered a further connection with the incident while visiting the USA.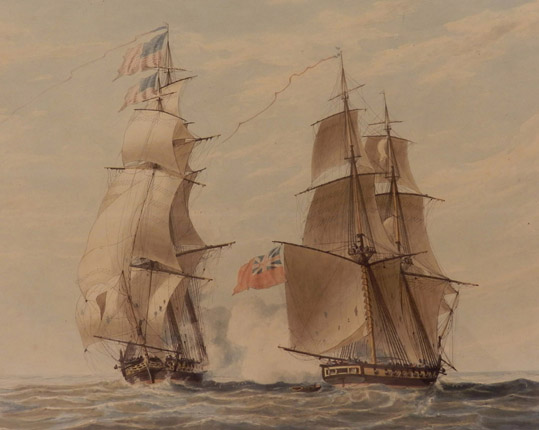 A chance encounter with Roberta Weisberg, one of the cataloguers at the Winterthur Museum in Delaware, revealed that the collection housed there included not one, but four original pen and ink watercolours of the battle by the English maritime painter, John Thomas Serres (1759-1825). Roberta very kindly arranged for a private viewing of the paintings, three of which were hitherto unknown to me.
Each has been exquisitely executed in minute detail, portraying a sequence of four stages of the engagement between the two vessels which ended after a ferocious battle lasting only twenty minutes with the burning of the Reindeer at sea. Serres is believed to have completed the works around 1820.