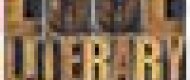 Looe Literary Festival
Posted on November 14, 2016
As one of the speakers at the Looe Literary Festival this year,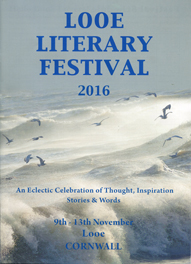 I was struck by the delightful pleasure that Cornish folk derive from stories about their past. Author Paul Greenwood opened this year's festival with a spell-binding talk about ghosts in the Jolly Sailor Inn, and I followed the next day with the story of Zephaniah Job, the smugglers' banker of Polperro. There was scarcely room to move in the crowded bar of the Jolly Sailor, reputed to be one of the oldest pubs in Britain, a sure sign that Cornish men and women enjoy a good yarn.
The Looe Literary Festival is now in its third year and despite attracting big names (former Home Secretary Alan Johnson and Ann Widdecombe were among this year's speakers) it still struggles to avoid making a loss. Even the local town council withdrew funding this year but the indomitable spirit of organisers Amelia Pruen and June Slee has kept it going despite setbacks and difficulties.
There was something for every taste and age among this year's highlights: Hogwarts recreated in the Guildhall, a talk on self-published fiction, 'horrible sciences' for children, a comic poet, a workshop for young writers, a Booker Prize Long List novelist, 'moon gardening' (whatever that is), Cornish miners in World War I as well as the two famous politicians - one Labour, one Tory - discussing their memoirs!