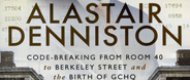 Posted on October 20, 2017
Ten years ago I published Robin Denniston's tribute to his father, Thirty Secret Years: A. G. Denniston's work in signals intelligence 1914-1944. His father Alastair had headed the Government Code and Cypher School (GC&CS) before the Second World War and was responsible for setting up the code-breaking operation at Bletchley Park. In due course he was moved to a similar operation in London but when he retired at the end of the war, the highly secret nature of his work meant that he received little recognition for his distinguished career. Indeed, he is almost the only head of what is now GCHQ to have not received a knighthood for his service.
Robin had originally approached me while I had been in discussion with one of his daughters, Susanna Everitt, about a possible book about her great-grandfather James Denniston. In the event, I went ahead with Robin's monograph about his father's work. Robin himself had had a distinguished career in publishing and was keen to see his father's role acknowledged once he had been given the go-ahead by GCHQ.
In due course, I returned to the story of James Denniston, a Glaswegian doctor who had volunteered to work in a field hospital in Erzurum in Turkey during the 1870s when Turkey was at war with Russia. His letters to a young woman he had left behind vividly descri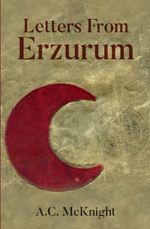 bed the appalling conditions he encountered; they also charted the growing intimacy of the relationship that developed between them.
A young member of the extended Denniston family, James McKnight, undertook the task of turning the epistolary romance into a novel, published this month as Letters From Erzurum.
Meanwhile, a few weeks earlier, a biography of Alastair Denniston by the Bletchley Park historian Dr Joel Greenberg was at last published. Alastair Denniston: Code-Breaking from Room 40 to Berkeley Street and the Birth of GCHQ was duly launched at GCHQ in the presence of the Denniston family.
The hitherto unacknowledged role of the man who headed one of Britain's most secret wartime operations has now been told, along with that of his father, the young Glaswegian doctor who served in an altogether different theatre of war.