Read the blog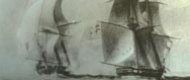 How the senior surviving officer of HMS Reindeer, wounded in the battle with the USS Wasp in 1814, lived for over 50 years on a full Naval pension.
Welcome to the Polperro Heritage Press website, an independent British publisher of books that continues to delight our readers and receive enthusiastic comments from reviewers.
The Polperrro Heritage Press was originally established in 1995 in Polperro, a small but much-visited fishing village on the south coast of Cornwall.
Steeped in history and surrounded on its landward side by steep-sided hills Polperro receives thousands of visitors every year, many of whom return again and again to enjoy its picturesque harbour setting.